Institutions Shop
This page is for libraries, schools and colleges that wish to order institutional print or IP access subscriptions to Philosophy Now. If you are ordering as an individual, or if you want to buy back issues, CDs or binders, please visit our main Shop.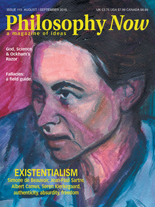 Sample issue of Philosophy Now
Please enter the promotional code you have received to download this free sample. If you are interested in IP-based access to our online edition and archive, or a print subscription for your library or college, please contact us for a free sample of the magazine by writing to institutions@philosophynow.org.
IP Access
IP Access allows unrestricted access to Philosophy Now's website for your students and faculty. Access is controlled by IP address range which means that users can log in automatically without a password and can access Philosophy Now from any computer on your campus. They will be able to access every article from the current issue and all 2500+ articles from past issues.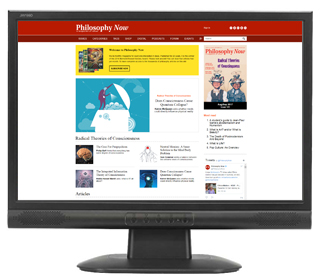 IP Access to Philosophy Now
Access to our online edition and archive for an unlimited number of users for one year.
$ 165.00

Print Subscription
Philosophy Now is the world's biggest-circulation philosophy periodical. It carries accessible, original articles on all aspects of philosophy, often by well-known thinkers. Articles are abstracted in the British Humanities Index and elsewhere. A useful publication for teachers and students of philosophy and other humanities subjects.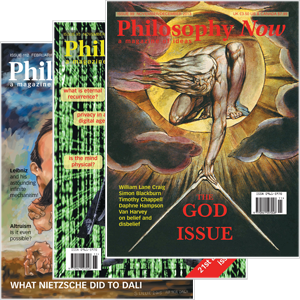 Institutional Print Subscription to Philosophy Now
A year's subscription (6 bi-monthly issues) for your library, department or college. An institutional print subscription does not include access to our online edition and archive.
$ 55.00

IP Access + Print Subscription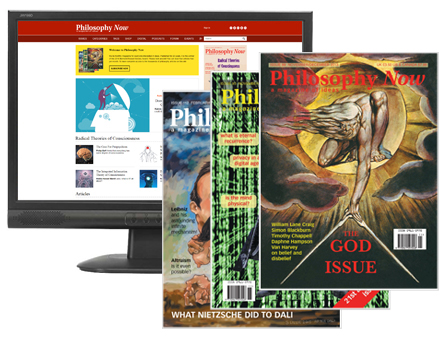 A year's campus-wide IP-based access to our online edition and archive for an unlimited number of users as well as a year's print subscription.
$ 198.00 (11% discount)

Notes for institutional customers
If you order IP Access, we will contact you by email to ask for the IP address ranges for which you require access.
Our online shop is safe and convenient, but alternatively we are also happy to invoice institutions if required.
Please send enquiries, requests or order numbers to institutions@philosophynow.org.