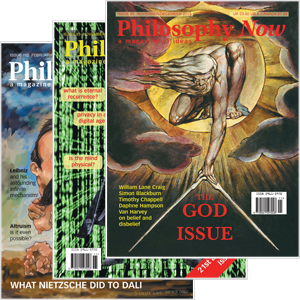 Welcome to Philosophy Now
the bi-monthly magazine for everyone interested in ideas. Published for 25 years, it is the winner of the 2016 Bertrand Russell Society Award. Please look around! You can read four articles free per month. To have complete access to the thousands of philosophy articles on this site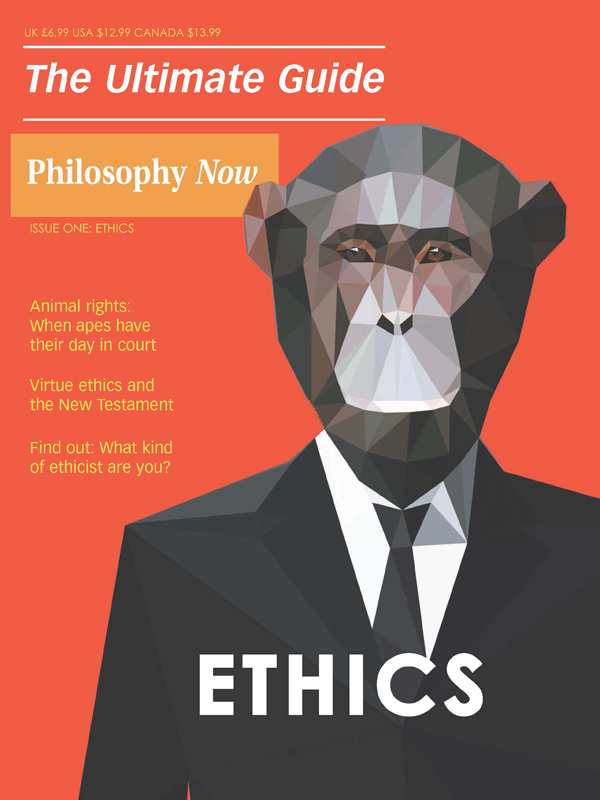 Bookazine Our Ultimate Guide to Ethics is now available to purchase from our Shop. Covering the main aspects of ethics, we hope that this will be a useful, readable guide for students and the general thinking public.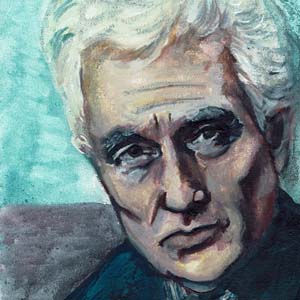 Peter Benson tackles xenophobia with the help of Jacques Derrida and Plato.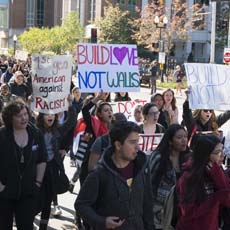 Shaun O'Dwyer on reconciling free speech with protection against hate speech.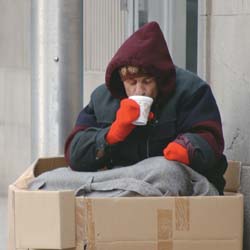 Anya Daly says we'll solve homelessness only when we see it as our problem.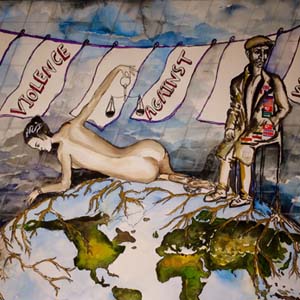 Rob Lovering argues that a popular argument against prostitution doesn't work.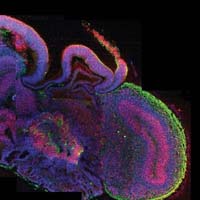 Human brains to connect to cloud storage! • Mini human brains implanted in rodents! • Psychologists study moral intuition — News reports by Anja Steinbauer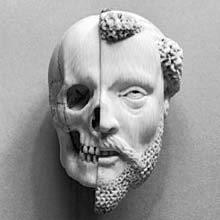 Raymond Tallis on philosophical attitudes to non-being.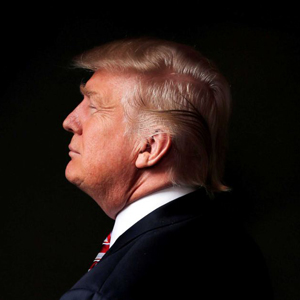 Peter Adamson considers possible ways forward.
Kaya York tries to comprehend Everything.