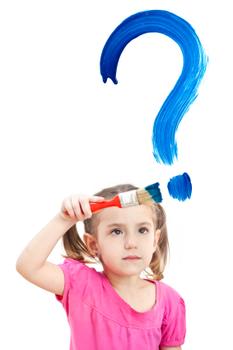 EDITORIAL
The Philosophy of Humor
by David Boersema
NEWS
News: December 2015 / January 2016
Cressida Cowell wins Philosophy Now Award • Study claims religious children "less altruistic" • Can Ought Not Imply Can? — News reports by Anja Steinbauer
HUMOR
Lawyers, Blondes & Irishmen
Anja Steinbauer on who can make fun of what, when and how.
Nothing Is Funny But Laughing Makes It So
Alan Soble encounters problems in thinking about comedy.
The Nature of Laughing at Ourselves
Mordechai Gordon takes ideas about not taking ourselves too seriously seriously.
The Philosophy of a Controversial Joke
Isadora Mosch considers why we laugh at things that aren't funny.
In Defense of Humorous Nihilism
John Marmysz looks on the funny side of absolute nothingness.
ARTICLES
Alfred Tarski (1901-1983)
Alistair MacFarlane thinks through the life of a godfather of logic.
The Free Will of Ebenezer Scrooge
Richard Kamber considers the possibility of changing destiny.
Al Qaeda and ISIS: From Revolution to Apocalypse
Audrey Borowski briefs us on the very different ideologies of two superficially similar terrorist organisations.
When Apes Have Their Day In Court
Shawn Thompson follows legal efforts in the U.S. and Argentina to win rights for apes, exploring arguments about morality and autonomy along the way.
Wittgenstein & Occam: A Philosophical Conversation
Christian Erbacher and Lu Jiang imagine a meeting between a modern and a medieval philosopher.
What's More Important: Freedom, Justice, Happiness, Truth?
The following answers to this categorical question each win a random book.
Peter Cave barely avoids being crushed into a singularity. Phew!
COLUMNS
Reality & Stability: From Parmenides to Einstein
Raymond Tallis wonders how stability has changed.
Women's Works
Peter Adamson thinks about the women in the history of philosophy.
LETTERS
Balancing Liberty and Equality • The Eternal Return of the Absurd • Getting The Moral Facts • Einstein A No-Go… • A Beautiful Mind • Trial Response
REVIEWS
Classical Philosophy by Peter Adamson
Ken Shouler whizzes through Classical Philosophy.
States of Shock by Bernard Stiegler
Peter Benson recovers from States of Shock.
The Philosopher, The Priest, & The Painter by Steve Nadler
Massimo Pigliucci studies a portrait of Descartes.
Raffaele Alberto Ventura views a self-portrait of industrial society.
FICTION
Bradley Roote asks: what does baseball have to do with philosophy?
CARTOONS
by Steve Delmonte
by Melissa Felder
by Chris Madden
Jon Carter's Cartoon
by Jon Carter
by Bill Stott