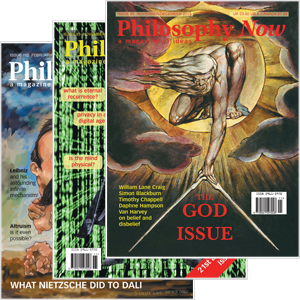 Your complimentary articles
You've read one of your four complimentary articles for this month.
You can read four articles free per month. To have complete access to the thousands of philosophy articles on this site, please
News
News: July/August 2012
Socrates Cleared on Appeal • Robots Taught to Talk • Alan Saunders • See You in Court, Professor! • Congratulations – You've Failed! • It Beats Digging a Tunnel • Singer Given Top Aussie Gong — News reports by Sue Roberts
Socrates Cleared on Appeal
Athens: Socrates has been sensationally cleared of all charges at a re-trial held in Athens on May 25, 2012 at the Onassis Cultural Centre. According to a court official: "Socrates was acquitted in a historical trial which was not a re-enactment but a modern perspective based on current legal frameworks supplemented with ancient Greek elements and comical theatrics."
In his original trial in Athens in 399BC, the father of Western philosophy was found guilty of 'inventing new gods and corrupting the youth' by a majority vote of the jury of 500 Athenian citizens and was sentenced to death. In this re-run, Socrates was tried (in absentia, presumably) before a panel of ten jurists including senior judges from Greece, America, Britain, and Switzerland. Supreme Court lawyer Ilias Anagnostopoulos and barrister Dr Anthony Papadimitriou conducted the prosecution on behalf of the City of Athens. Michael Beloff QC and French barrister Patrick Simon were counsel for Socrates. At the end of the trial the court divided equally 5:5 over whether to acquit Socrates and he was accordingly declared not guilty. By contrast, the audience voted roughly 2:1 in Socrates' favour. More, including speeches, can be found at: www.sgt.gr/en/programme/event/688.
Robots Taught to Talk
In an attempt to model early language acquisition, Researchers at the University of Hertfordshire have been trying to teach a robot to speak in the way small children learn – through conversation. The 3ft high robot, called DeeChee, progressed rapidly from mere babbling to using recognizable words. The robot learned by mimicry and repetition; it was programmed to respond to words of encouragement such as "good" and "well done", which formed part of a useful feedback mechanism. The study suggested that the reason infants learn frequently-used words such as Mama, Daddy, chair and milk more quickly than equally oft-occurring connecting words such as at, with and of is simply that the latter are pronounced in many more ways. The study was led by computer scientist Catherine Lyon, and results were reported in the online journal PLoS ONE.
Alan Saunders
Sydney: We are very sorry to report that Alan Saunders, long-running host of The Philosophers' Zone radio programme in Australia, died suddenly on June 5th. Saunders, who had a PhD in History, was one of ABC Radio National's most respected broadcasters, having worked for 25 years on a variety of programmes. His weekly philosophy radio show, which he launched six years ago, won him the Australasian Association of Philosophy's Special Media Prize in 2007.
See You in Court, Professor!
London: Professor Brian Cox, physicist and TV presenter, recently headed a group of scientists handing in a 60,000-name petition to Downing Street to demand that a new public interest defence be added to the Defamation Bill. The group claims that current English libel laws stifle scientific debate on the benefits and possible pitfalls of new medical treatments and equipment. Prof Cox was joined at a rally beforehand by libel defendants including cardiologist Dr Peter Wilmshurst, who fought a four-year libel battle with NMT Medical of Boston MA, after criticising its research in a lecture at a US academic conference. The petition calls for the Bill being considered by Parliament to be amended to protect those discussing evidence in the public interest. The group also wants ministers to prevent corporations from suing individuals for libel, due to concerns that fear of fighting rich companies in court is making scientists censor themselves.
Congratulations – You've Failed!
The headmaster of the Perse School, Cambridge, one of Britain's leading private schools, feels children should learn how to deal with failure. Ed Elliott is concerned that the present educational culture in Britain does not equip children with the strength of character to cope with failure. and that an excessive fear of failure leads to excessive caution. He claims that public exams are "virtually impossible" to fail (with 'A' level pass rates now above 97%), and thinks 'productive failure' should be central to learning. "By failing at school, students can develop a sense of perspective to help them deal with disappointments in the adult world."
It Beats Digging a Tunnel
A Redemption Through Reading scheme has just been proposed by the Brazilian government. Prisoners will be able to reduce their custodial sentences by reading works of philosophy, literature, science or classics. Those selected by a special panel will be able to shave four days off their sentence for each book read, up to a maximum of 12 books or 48 days per year. The time allotted to read a book is four weeks, after which they must write an essay with precise standards of presentation.
Critics say that many prisoners simply do not have the standard of literacy to attempt this and also question how tutors could be funded to aid prisoners through the course. In New Zealand the Department of Correction has been embedding literacy and numeracy education into vocational training programmes for the past two years. However, the Brazilian scheme seems to be designed to encourage prisoners to challenge their mode of thinking or take a more expansive view. The British Medical Journal has in the past concluded that "a lack of mental stimulation in prison contributes to poor mental health, frustration, anger, anxiety and even drug use."
Singer Given Top Aussie Gong
Controversial philosopher Peter Singer has been made a Companion of the Order of Australia, his country's highest civilian honour. The citation noted his "eminent service to philosophy and bioethics as a leader of public debate and communication of ideas in the areas of global poverty, animal welfare and the human condition."