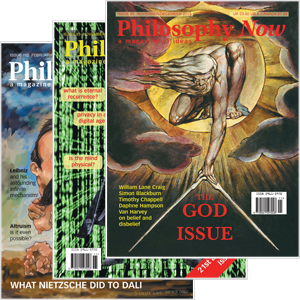 Your complimentary articles
You've read one of your four complimentary articles for this month.
You can read four articles free per month. To have complete access to the thousands of philosophy articles on this site, please
News
News: October/November 2015
Tots gain moral sense by 2 years • French children to be taught more civics • Heythrop College to close — News reports by Anja Steinbauer
France Launches Emergency Re-Vamp of Moral and Civic Education
The start of the new school year sees upheaval in the French national curriculum at primary and secondary levels. Education Minister Najat Vallaud-Belkacem announced new-style classes in Moral and Civic Education (l'Enseignement moral et civique) designed to inspire the traditional French values of liberty, equality and fraternity, as well as secularism, justice, mutual respect and the absence of discrimination. The new course explores four main areas: 'Sensitivity' (understanding your feelings and those of others), 'Rules and Rights' (understanding your legal rights and the rules of society), 'Critical Thinking' (making rational decisions) and 'Social Responsibility' (learning to become a responsible member of society). Teachers protested against the change, arguing they would not have enough time to prepare at such short notice and asking for the plans be pushed back by a year. The education ministry rejected this appeal, fuelled in urgency by the January shootings targeting Charlie Hebdo magazine and by the discussions concerning secularism and freedom of speech which followed the attack.
Experiments on Babies
Research by neuroscientists Prof. Jean Decety and Jason Cowell at the University of Chicago, published in the Proceedings of the National Academy of Sciences in August, claims to show that infants of between 12 and 24 months already have a moral sense. A series of experiments tested 73 babies and toddlers with respect to moral discernment. In the first experiment, they watched a short cartoon depicting characters engaging in either pro-social behaviours, such as sharing or helping, or antisocial behaviours, such as hitting or shoving. An EEG recorded brain activity and eye monitors showed researchers where the children's attention was directed while watching the film. Afterwards, the tiny tots were given the choice to play with toys decorated with the 'good' or 'bad' characters from the film, and the researchers noted which toys the children reached for. The children also played a sharing game to test their altruistic inclinations. Finally, their parents were asked to complete a questionnaire designed to reveal their and their children's inclinations to empathy and justice. The results appeared to show that the children's reaction to the tests was not random, suggesting that they had a sense of the moral issues. Their behaviour was found to be strongly in line with their parents' values regarding justice and fairness.
Philo-Slam 2015
Swiss television channel SRF has a long history of presenting philosophy, having hosted the outstanding weekly philosophy show Sternstunde Philosophie since 1994. As part of the Biele Philosophy Days (philosophietage.ch) the channel now invites contributions from the public to their bilingual French-German philosophy competition Philo-Slam 2015. You are asked to make a five minute spoken and performative presentation on some aspect of the topic of 'Animals and Philosophy'. If you would like to enter the Slam, email philoslam@srf.ch.
Heythrop College to Close
Heythrop College, the University of London's specialist philosophy and theology college, is to shut in 2018 with the loss of 91 jobs, bringing its 400 years of history to an end. The Governors announced on 25 June that it will close after fulfilling its commitments to its existing students, and blamed financial pressures arising from the modest size of the college. Heythrop is a Jesuit foundation, and there had been hopes of saving it by forming a partnership with St Mary's University in Twickenham to share administrative costs, but the plan fell through after an entire year of talks. A petition calling for the Governors to carry on exploring ways of saving Heythrop has now been signed by many of Britain's most prominent philosophy professors.
New Column Starts in this Issue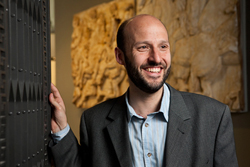 Peter Adamson
Cressida Cowell wrote in How To Train Your Dragon that "the pasts haunts the present in more ways than we think." This is certainly true of philosophy's relationship with its own past, which can be both a burden and an inspiration to thinkers wrestling with problems today.
To help the world with this, Professor Peter Adamson created a phenomenally popular series of podcasts called A History of Philosophy without any gaps (historyofphilosophy.net). The podcast has spawned a pair of books – and now a column in Philosophy Now, called Echoes.
Philosophy Now and Oxford University Press will be hosting a celebration of the A History of Philosophy without any gaps series at 7pm on Friday 6th November, as part of the OUP Philosophy Festival taking place at Blackwell's Bookshop in Oxford from 2nd-7th November. For a chance to win tickets to this event, email your name, location and contact details to withoutanygaps@oup.com. For more information about the festival, visit http://bookshop.blackwell.co.uk/stores/oxford-bookshop/events/.