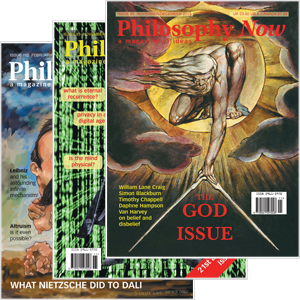 Your complimentary articles
You've read one of your four complimentary articles for this month.
You can read four articles free per month. To have complete access to the thousands of philosophy articles on this site, please
Crossword
Crossword
Deiradiotes unveils the second of his fiendish concoctions. Behold his works, ye philosophical crossword fiends, and despair.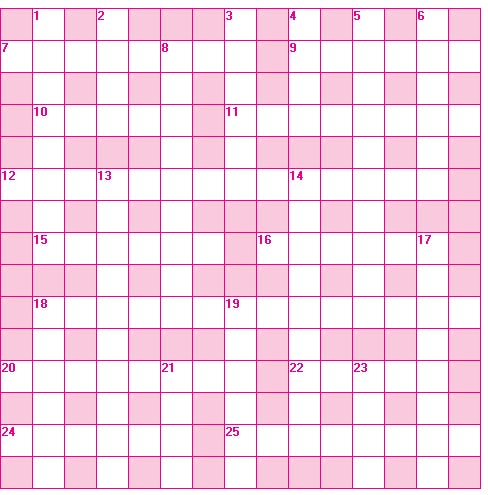 Down
1 Pocket catch, it's a gift. (8)
2 Home of Eastern philosophy can be found in Kansas, I argue! (4)
3 Sounds like blasphemer appears on your screen. (6)
4 Meaty junk mail? (4)
5 Opposition to absolutism is about reformed vitalism. (10)
6 Where to look for a razor in Surrey? (6)
8 Charts men transformed for Austrian philosopher. (5,4)
13 Identity, non-contradiction or excluded middle, perhaps? (3,2,5)
14 Opponents of predestination are flatterers, I hear. (9)
17 Anne playing with dice in the style of Plotinus? (8)
18 Anglican theologian (formerly also Right Reverend) excoriated religion initially. (6)
19 Legendary Irish lawman. (6)
21 Odd penny is left over. (4)
23 I make an offer in the same place. (4)
Across
7 French philosopher confessed – to being a painter as well? (8)
9 Penetrate pragmatist by the sound of it! (6)
10 Get to know tragic king and knight. (5)
11 Scheler studied its nature. Pity. (8)
12 Disordered militia train us for this, but Mill might do a better job? (14)
15 The appeal of cricket… (6)
16 … and someone cricketers appeal to. (6)
18 Americans take this to stay quiet. (5,9)
20 He makes weapon next to our queen. (8)
22 Aristotle's soul is seen in an image. (5)
24 Middle channel. (6)
25 Sid has suspect in charge of Jewish mystical sect. (8)
---
Crossword Solution