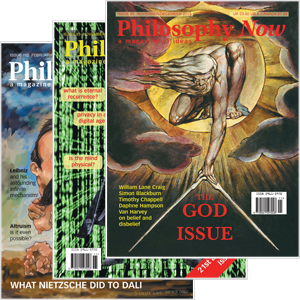 Your complimentary articles
You've read one of your four complimentary articles for this month.
You can read four articles free per month. To have complete access to the thousands of philosophy articles on this site, please
Crossword
Crossword
Deiradiotes strikes again with the fourth of his philosophical crosswords. Have a go, if you think you're hard enough.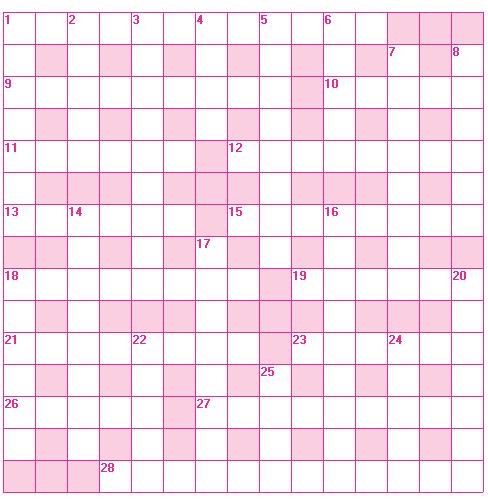 Down
1 Betrayal of the really elusive arsonist seen on news initially. (7)
2 Senior heads of organisation laid down extra rules. (5)
3 A month in ecstasy for Monica's boy. (9)
4 No place like it for Dorothy. (4)
5 Support space for those working behind the scenes. (4,4)
6 Legendary heretic returns in Reno, I believe. (5)
7 Separate record concerning note. (8)
8 Unfaithful people without hesitations become mature ones. (6)
14 Stranger for Camus (8)
16 A philosophical journal has support in a theory of identity. (4-5)
17 Someone like Lilburne brings people down to his own size. (8)
18 and 18 across Senior clergyman at the University of California was empirically minded. (6,8)
20 Aristotle's logical work is something Bach played on. (7)
22 see 24
24 and 22 An obvious place to look for a Stoic.
25 Latin bird, usually rare. (4)
Across
1 Philosophical big fish who wrote about a legendary one, metaphorically speaking. (6,6)
9 Manic doge, deranged, inbred? (9)
10 Dali and I messed up work of 4, right? (5)
11 Oriental truss rearranged to be most secure. (6)
12 Pacific could be nice lair. (8)
13 Sartre's English cul-de-sac? (2,4)
15 The state of the void, or a deserted school? (8)
18 see 18 down
19 What links Michel with Dundee? (6)
21 Yes, spans can form neural connections. (8)
23 Going out when Big Ben goes wrong. (6)
26 Pray listen, Anthony (5)
27 Al and Ivan the Terrible produce something substantial by 1 across. (9)
28 Animals' house seen in Japan? (3,6,3)
---
Crossword Solution