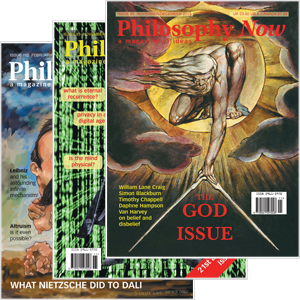 Your complimentary articles
You've read one of your four complimentary articles for this month.
You can read four articles free per month. To have complete access to the thousands of philosophy articles on this site, please
Crossword
Crossword
Our tenth tendentious trial of tenacious talent tacked together by the tongue-twistingly terrifying Deiradiotes.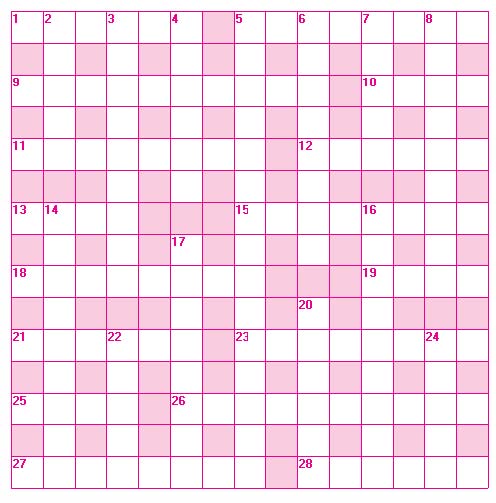 Down
2 Rodent hooked on computers. (5)
3 Dick Whittington perhaps? Or old Mary? (4,5)
4 Mark alien card. (6)
5 Greek philosopher and naval leader is revealed by priest's suspicion of Salvation Army doctor in Mississippi. (8,2,5)
6 Miners measure one useless Neopythagorean philosopher. (8)
7 Guide of constant fate. (5)
8 Uninhabited centre of county; population died. (9)
14 Teacher of Socrates has his name written in calendar chela uses. (9)
16 Love a penny speech. (9)
17 Kind of weather front could be c-clouded. (8)
20 Observes times. (6)
22 Period of time to muse. (5)
24 Ulpian studied under another lawyer initially. This is normal. (5)
Across
1 Charm of a mule train. (6)
5 A Cynic, a very quiet American, follows people. (8)
9 Programme course. (10)
10 Walk like a Spanish playwright? (4)
11 Unbroken short session about mad male. (8)
12 Get idea from Huguenot? I once did. (6)
13 Boy, unknown, is a woman! (4)
15 A French-American beer contains boron; no good. (8)
18 Wind created by science with big bird and cobalt! (8)
19 Curiously, these can sometimes be evens. (4)
21 Make disclosure concerning meat. (6)
23 Supposed author of teachings found at Nag Hammadi can be seen amongst mofussil van users. (8)
25 Famous sutra can be read in Madhyamika manuscript. (4)
26 Atomist is upset, Crito mused. (10)
27 Virtually of equal moral worth. (2,4,2)
28 Old Len is confused with ecstasy. (6)
---
Crossword Solution