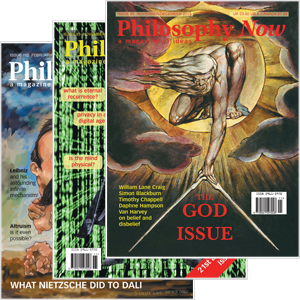 Your complimentary articles
You've read one of your four complimentary articles for this month.
You can read four articles free per month. To have complete access to the thousands of philosophy articles on this site, please
News
News: June/July 2020
Art exhibition honours Germany's first African philosopher • Prize for Disagreeing • Latour de France says we can change — News reports by Anja Steinbauer
Prize for Making Life Worth Living
The Vienna Medical Association awards a grand prize to promote interdisciplinary cooperation between the sciences. This year it has given the Paul Watzlawick Ring of Honour to a philosopher: Robert Pfaller. Pfaller, who is Professor of Philosophy at the University of Linz, is a value theorist and social critic. Writing books with philosophical rigour but popular appeal in a witty and engaging style, Pfaller discusses questions about human behaviour, popular values, political discourse and what it is that makes life worth living.
Prize for Disagreeing Instructively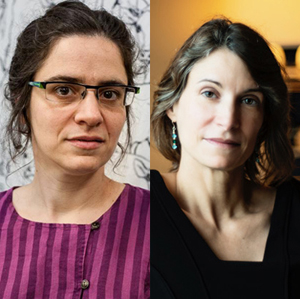 Agnes Callard and Laurie Paul
The American Philosophical Association, in conjunction with the mysteriously-named Phi Beta Kappa Society, has awarded Agnes Callard, associate professor of philosophy at the University of Chicago and Laurie Paul, professor of philosophy at Yale, the Lebowitz Prize for Philosophical Achievement and Contribution. This prize is unusual because it is awarded each year to a pair of philosophers who hold contrasting views on an important philosophical issue "that is of current interest both to the field and to an educated public audience," and have debated it in an enlightening way. Callard and Paul received it for their discussion of 'Personal Transformation and Practical Reason'.
No Return
French philosopher Bruno Latour, an ardent environmental activist, says that we should resist a return to our old ways as the restrictions on our movements are eased. The pandemic has shown that we can adapt and seriously change our lives: "We could actually take immensely drastic measures in a matter of days to counter a threat. So, in that sense, when people say we cannot do anything, it's clearly wrong." Latour believes there is an opportunity: "We should not miss the chance of doing something else." We should think critically about how we might want to change our lives permanently: "Let's try to see if we can imagine in advance what we want to keep (…) and what we want to stop." He thinks that reduced consumerism, for example, is a good thing.
Art and Philosophy 1: Exhibition about Anton Willhelm Amo
Sixteen artists have contributed works reflecting on the life of a fascinating eighteenth century intellectual: Anton Wilhelm Amo. Born in 1703 in Ghana, at the age of four Amo was taken to Europe as a slave and given as a present to the Duke of Brunswick. At the Brunswick court he was allowed to study, becoming the first African known to have attended a European university and the first African philosopher in Germany. Amo graduated from the University of Halle with a thesis titled Dissertatio Inauguralis De Jure Maurorum in Europa (The Rights of Moors in Europe). While the manuscript is lost, a summary was published in his university's Annals. Amo went on to more advanced studies at the University of Wittenberg, in logic, metaphysics, physiology, astronomy, history, law, theology, politics and medicine. He gained his doctorate in philosophy in 1734; his thesis On the Absence of Sensation in the Human Mind and its Presence in our Organic and Living Body is an interesting contribution to the mind-body problem, opposing Cartesian dualism. He then became Professor of Philosophy first in Halle, then in Jena, but returned to Ghana later in life. The artists involved in the exhibition have created art to ask questions about Amo's life and thought, as well as popular perceptions of him through history. 'The Faculty of Sensing: Thinking With, Through and by Anton Wilhelm Amo' is at the Kunstverein Braunschweig (Brunswick) until 13 September 2020.
Art and Philosophy 2: Banksy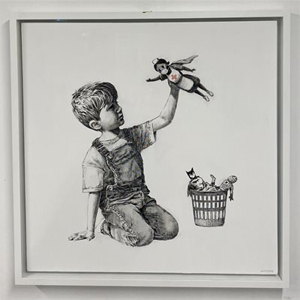 In aesthetics we spend a lot of time thinking about how art reflects but also changes life. Here is a case study. Southampton General is a UK hospital at the forefront of battling the pandemic, with National Health Service staff and volunteers putting themselves at risk, and some tragically dying as a consequence of their altruistic service. Avant-garde street artist Banksy left a work of art on level C of the hospital building with a note to the hospital workers saying: "Thanks for all you're doing. I hope this brightens the place up a bit, even if it's only black and white." The work of art shows a little boy, having put his Superman and Spider-Man action figures in the bin, playing with a figure of his new superhero, a nurse with a face mask. Following the lockdown, the painting will be put on public display and then auctioned, with all the proceeds going to NHS charities.