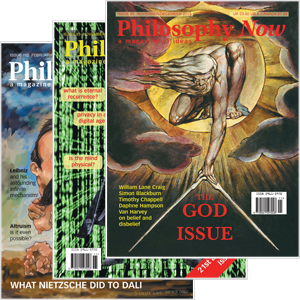 Your complimentary articles
You've read one of your four complimentary articles for this month.
You can read four articles free per month. To have complete access to the thousands of philosophy articles on this site, please
News
News: January/February 2009
International Darwin Day celebrations • Deaths of outstanding philosophers and tortoises • Cleanliness and Godliness — News reports by Sue Roberts
Darwin Day
The 12th February 2009, the 200th anniversary of the birth of Charles Darwin, will be celebrated around the world as Darwin Day. More than 160 parties, picnics, lectures, symposia and other events have been organised in 24 countries. A full list can be found at darwinday.org. Among the scheduled events are a Darwin Day Family Festival in New York City; an 'Ozzie Darwin Pow-wow' in the Australian city named after him; and a play about Darwin's life which is touring cities in New Zealand. A Darwin Birthday Party is being hosted in a central London hotel by the National Secular Society. It will feature a reconstruction of the famous 1860 evolution debate in which the Bishop of Oxford asked Thomas Huxley whether it was through his grandfather or his grandmother that he claimed his descent from a monkey.
Darwin's Tortoise
A giant Galapagos tortoise widely believed to have been collected by Charles Darwin during his famous voyage on the Beagle survived in an Australian zoo until recently. Darwin studied giant tortoises while on the journey which eventually led him to his theory of evolution. The story is that he brought Harriet (and two other tortoises) home to England, but the cold winters didn't suit them. Therefore when one of Darwin's friends and ex-shipmates from the Beagle said that he was travelling to Australia, Darwin asked him to take the tortoises along. The other two died decades ago, but Harriet lived to be a sprightly 176 year-old and was a star attraction at Australia Zoo in Queensland until her sudden death in 2006.
Stanley Eveling Dies
Playwright and moral philosopher Stanley Eveling died on Christmas Eve, aged 83. In France, Sartre was famous as a philosopher-playwright; Eveling was one of the few recent specimens of this species in the English-speaking world. Born in Newcastle, he grew up with an interest in acting, but after the war studied English and Philosophy. He became a lecturer in Moral Philosophy at Aberdeen and later at Edinburgh University. While there, his interest in theatre was dramatically rekindled, as he later recalled: "British theatre in the early 1950s was pretty uninspiring, full of plays with French windows and silly upper-class conversations. But as soon as I read Waiting for Godot I said, that's it. Home. That's what I'm going to do." In 1963, Edinburgh's Traverse Theatre, which had just been opened in a former brothel, premiered his play The Balachites. The play, which re-examined the story of Adam and Eve, established him as Scotland's leading absurdist playwright. During the 1960s and 70s The Traverse produced another eleven clever, absurdist dramas by Eveling including Come And Be Killed (1967) and Dear Janet Rosenberg, Dear Mr Kooning (1969) which transferred to London's Royal Court Theatre. There, Eveling struck up a collaboration with the director Max Stafford-Clark, who detected in Eveling's plays the influence of Ionesco. Shifting theatrical fashions began to marginalise Eveling from the mid 1970s onwards, and he concentrated on philosophy until writing another well-received play, Buglar Boy, for the Traverse in 1983. He took early retirement from his lecturing post but continued writing plays until his eighties.
Psychological Research Roundup!
• According to research undertaken during the past decade, children are born with a predisposition to see the natural world as designed and purposeful with an intelligent being behind that purpose. Justin Barrett, senior researcher at Oxford University's Centre for Anthropology and Mind, claims that young children have an innate sense of faith and don't acquire religious ideas as a result of indoctrination: "Children's naturally developing minds make them prone to believe in divine creation. In contrast, evolution is unnatural for human minds, relatively difficult to believe."
• A recent study published in Psychological Science looked at the relationship between cleanliness and moral judgment. Volunteers were asked whether they found a variety of actions to be morally acceptable or not. These actions included keeping money found by chance or giving false information on forms. Some volunteers were asked to wash their hands before answering the questions; the others did not. Statistically, people who had just washed found the various actions more acceptable overall than those who had not, suggesting that physical cleanliness leads to greater leniency of moral judgement!
Arne Naess
Professor Arne Naess, widely seen as the most interesting Norwegian philosopher of the 20th Century, died in his sleep on 12th January at the age of 96. Naess became a Doctor of Philosophy in 1936 and was the youngest person to be appointed professor at the University of Oslo, at the age of 27. His main philosophical work from the 1950s was called Interpretation and Preciseness. In 1958 he launched the interdisciplinary journal of philosophy Inquiry. Inspired by Rachel Carson's controversial Silent Spring (1962), Naess developed a view of humanity as being an integral part of its environment. This flowered into the philosophical and environmental movement known as 'Deep Ecology'. He was a noted mountaineer who in 1950 led the expedition that made the first ascent of Tirich Mir (7,708m). His skills were put to full use in 1970 when, with other demonstrators, he chained himself to rocks in front of Mardalsfossen, a waterfall in a Norwegian fjord, and refused to descend until plans to build a dam were dropped.