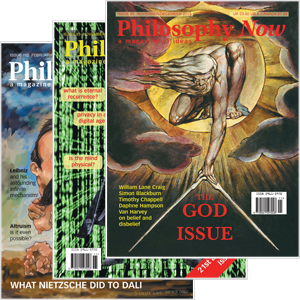 Your complimentary articles
You've read one of your four complimentary articles for this month.
You can read four articles free per month. To have complete access to the thousands of philosophy articles on this site, please
News
News: August/September 2016
Self-Driving Car Studies Cast Light on Attitudes to Ethics • Nussbaum Wins Prize • Heidegger Has A New Book Out — News reports by Anja Steinbauer
The Rise of Chinese Philosophy
Chinese philosophy has now become the third most popular undergraduate course at Harvard University, eclipsed only by Computer Sciences and Economics. Michael Puett, Professor of Chinese History at Harvard, says that works of classical Chinese philosophy are thought of as fulfilling the function of a 'philosophy of life', giving guidance and providing principles to good living. As well as Chinese philosophy, great works of Chinese poetry are also enjoying popularity, especially those of Du Fu (712-770), who is now hailed as the 'Chinese Shakespeare'.
Ethics and Self-Driving Cars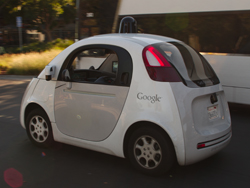 Self-driving car
A recent academic study of the processing of moral dilemmas by self-driving cars may throw some light on a more general ethical problem. Enthusiasts for self-driving cars have argued that they will drastically reduce the number of traffic accidents. However, the computers controlling them will occasionally confront crisis situations, just as human drivers do, in which they must choose between the safety of those inside the vehicle and that of people outside the vehicle – pedestrians or other motorists. How should they be programmed to deal with such dilemmas? An article in Science in June has done much to clarify this difficulty. French and American researchers J.-F. Bonnefon, Azim Shariff and Iyal Rahwan presented six online questionnaires to 2,000 people asking in varying ways about priorities of passenger safety versus the safety of others outside the car. Though the responses varied depending on the precise questions asked, they all showed to the same broad preferences. The authors concluded that the surveys showed a threefold result: Firstly, most respondents agreed that self-drive cars should be programmed to always prioritize the lives of many over the lives of fewer individuals. Secondly, respondents believed it a good idea for people to use such cars. Thirdly, however, they did not want to drive such a car themselves – for fear that its moral algorithm might subordinate their own safety or that of their loved ones to that of a greater number of strangers outside the car. This means that the advantage of self-drive cars saving more lives may be lost if people are unwilling to use them.
Elie Wiesel Dies
Nobel Peace Laureate Elie Wiesel has died at the age of 87. German President Joachim Gauck remarked: "We have lost a great person, an extraordinary scholar and writer." The Holocaust surviver who lost all his family to the horror of the Nazi period had dedicated his life to fighting for human rights. President Obama referred to Wiesel as "one of the great moral voices of our time", a "conscience of the world." Wiesel published extensively about the Holocaust and set up a foundation against intolerance and indifference. In 1986 he was awarded the Nobel Peace Prize for his efforts in combatting violence and racism.
New Heidegger Manuscripts
A scholarly volume just published contains lectures given by existentialist philosopher Martin Heidegger from 1915-1932. The book mainly contains lectures from the 1920's, dating from before the 1927 publication of Heidegger's magnum opus Being and Time. Even then, Heidegger had a reputation as a brilliant young thinker and was much in demand not only at the universities but far beyond. The general public had a great interest in philosophy at the time; there were numerous 'Kant Societies' and Heidegger was asked to give lectures all over Germany. Perhaps this new volume can throw light on the controversial thinker's allure.
Nussbaum Wins Kyoto Prize
Prominent American philosopher Martha Nussbaum of the University of Chicago has been given the Kyoto Prize in Arts and Philosophy by Japan's Inamori Foundation. The annual prize, one of the top international honours for scholarly work, is given only once every four years in the sub-category of thought and ethics. The Foundation says that Professor Nussbaum has "led global discourse on philosophical topics that influence the human condition in profound ways, including contemporary theories of justice, law, education, feminism and international development assistance," adding that "she established a new theory of justice that ensures the inclusion of the weak and marginalized, who are deprived of opportunities to develop their capabilities in society, and has proposed ways to apply this theory in the real world."
Bishops, Ethics and Politics
For the first time in their history, Catholic bishops from both sides of the Atlantic have published a common position on a political issue. The Transatlantic Trade and Investment Partnership (TTIP) treaty will, when completed, directly affect the lives of almost a billion people in the EU and the USA, as well as having a profound impact on many other countries. Seeing that the debate concerning of the agreement is highly polarized, the Commission of the Bishops' Conferences of the European Community (COMECE) and the United States' Conference of Catholic Bishops (USCCB) have jointly announced a 'toolbox' of nine moral principles for the evaluation of TTIP. While they acknowledge that trade can be truly beneficial for all, they say it must be structured in such a way as to help reduce inequality and injustice.