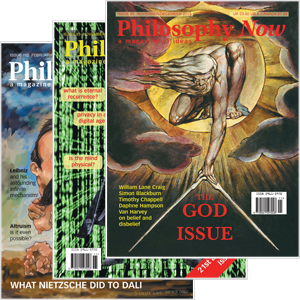 Your complimentary articles
You've read one of your four complimentary articles for this month.
You can read four articles free per month. To have complete access to the thousands of philosophy articles on this site, please
Philosophical Haiku
Giambattista Vico (1668-1744)
by Terence Green
Our time is our own:
From birth to senility
Each age stands alone.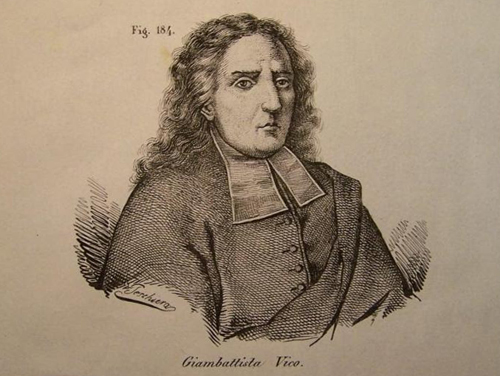 Giambattista Vico led an astoundingly uneventful life. Born in Naples, he was a sickly child and was consequently home-schooled – thereby depriving him of the excitement of going to school. After an uneventful time as a tutor, he was appointed to the uneventful chair of rhetoric at the University of Naples.
While it makes for dull biography, his quiet existence did give him plenty of time to think. Vico especially liked to think about history and the ways in which societies change, and come and go. He said that because we construct societies ourselves, we can come to know them much better than we can know the natural world (which was made by God, in case you're wondering). He reached this conclusion on the basis of his maxim verum esse ipsum factum – 'the true is precisely what is made' – an assertion he made to challenge Descartes' idea that knowledge comes through unconstructed reason.
In the work for which he is justly admired, Scienza Nuova, The New Science (1725), Vico developed a philosophy of history which says that the historical development of any society is like that of an individual: it's born, goes through childhood, experiences difficult teenage years, muddles through its twenties, goes through its prime, has some kind of mid-life crisis, endures the deterioration of old age, then dies. And just like an individual, all societies must be understood on their own terms. For instance, it's unfair to criticise the ancient Israelites for stoning to death a woman who pretended to be a virgin but wasn't, because that's just what you did back then (see Deuteronomy 22:13–21). To be successful, historians need vivid imaginations so as to enter into the times they're studying. With not much excitement in his life, Vico presumably used his own imagination to have all sorts of adventures. Perhaps he even imagined himself taking part in a jolly good stoning!
© Terence Green 2018
Terence is a writer, historian, and lecturer, and lives with his wife and their dog in Paekakariki, NZ. hardlysurprised.blogspot.co.nz