Brief Lives
Ludwig Feuerbach (1804-1872)
Dale DeBakcsy tells us how Ludwig Feuerbach revolutionized philosophy and got absolutely no credit for it.
For many people, Ludwig Feuerbach (1804-1872) is the grey but necessary grit shoved between the foundation stones of Hegel and Marx in the edifice of modern philosophy. The phrase 'transitional figure' haunts Feuerbach literature as if he were little more than a just-functional MC holding the stage until the real act comes along. This is hardly a fair fate for the man whose critique of religion revolutionized philosophical theology, and who then pushed that critique into an all-out war against philosophy itself every bit as dramatic as the critiques of Marx and Nietzsche later in the century.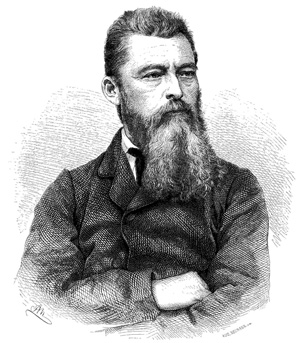 Feuerbach was born on July 28, 1804, in Landshut, Bavaria, into one of those large, broad-minded, and liberal German families that positively throve in the era before Bismarck.
…
This article is available to subscribers only.
If you are a subscriber please Log In to your account.
To buy or renew a subscription please visit the Shop.
If you are a subscriber you can contact us to create an account.